PROJECTS...IN PROGRESS


Snow Pack Creep and Glide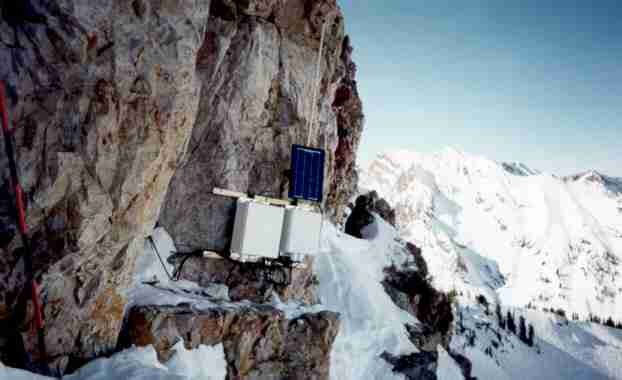 We enjoy the challenge of having projects in places that people usually don't want to go. The research was under taken by the University of Utah Civil Engineering Department and the Center for Snow Science at Alta. NoHow Inc. was there every step of the way. We were initially contacted by a Canadian company to beta test some sensors. There was an application for the tests in the field of snow science. The project was to try and capture the movement in the snow pack prior to, and at the moment of an avalanche releasing. The location of the datalogger, RF Telemetry, and peripheral instruments had to be installed where they wouldn't get swept away when avalanches occurred. The solution was obvious.
Wetlands Study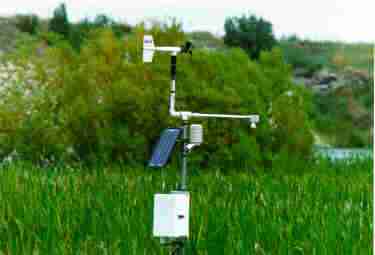 A private individual contacted NoHow Inc. to configure a site that monitored conditions of a wetlands area. Landowners gain valuable data with remote sites that can be used in the future. Whether you want to develop the land or you want to keep it the same, data needs to be collected to validate the environmental conditions.
Destination Recreational Resorts have the ability to let homeowners and guests know "real time" environmental conditions at the Resort. From the data acquisition system, the data is automated through our software, onto your web site. This service benefits not only your current clients, but serves as a marketing tool for future customers!

Weather and Snow Pack Data
| | | |
| --- | --- | --- |
| | Installation of new remote sites and an upgrade of existing sites was performed in British Columbia, Canada for a helicopter skiing operation. Radio Telemetry is used to access the data on an hourly basis to assist with operational decisions. One site is over 22 kilometers from the base of operations and experienced no down time during its operational season. | |

Avalanche Flow and Dynamics Research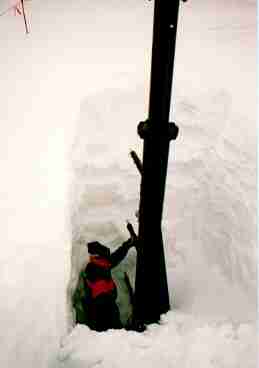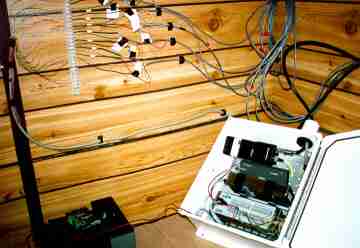 Avalanche Impact Pylon (left)
NoHow Inc. has been involved with this project since it's inception in 1992. It is a cooperative study between the Nagaoka Institute of Snow and Ice , Center for Snow Science at Alta, University of Utah Civil Engineering Department,USDA Forest Service National Avalanche Center, and Alta Ski Lift Company.
The sensors measures the velocity, impact pressures, and mass of moving avalanches.. The project is part of a Japanese and American agreement to study avalanches and their impacts on structures and the natural environment.
Click here to see a picture of the pylon taking a hit!

Campbell Scientific LTD., in the UK keeps an interesting page of the latest projects reporting how this versitle equipment is being used.